Dear Church Family,
We invite you to join us for worship on Sunday mornings. You can access video coverage:
This Sunday we will begin to look at Jesus' encounters with people in the Gospel of John, so I invite you to bring your Bible with you when you sit down to watch the videotaped worship service. We invite you to be an active participant in worship, so the words to the responsive Declaration of Praise and the hymns will be visible on the video.
I pray that you will know Christ's closeness to you,
Pastor Tom
We will also be offering a live video chat on Sunday morning during what would have been our Coffee Hour. You can join us through Zoom. If you are interested, send an email to Pastor Tom at tomt@firstpressuncity.org , and we will send you a Zoom invite which will enable you to set up a Zoom account and join us by video for a discussion of the morning's service and anything else that is on your mind.
Growing in the Spirit, Committed to Service, Sharing the Love
First Presbyterian Church of Sun City is a warm, welcoming congregation affiliated with the Presbyterian Church (USA), the Synod of the Southwest, and the Presbytery of Grand Canyon. We are also a Stephen Ministry church. We celebrated our 50th anniversary in 2013. Our services are quite traditional, but our unofficial dress code is "Sun City casual."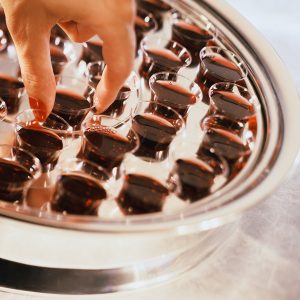 In summer, worship is Sunday at 9:00 am in our social hall, with open communion on the first Sunday of each month. Coffee and cookies follow.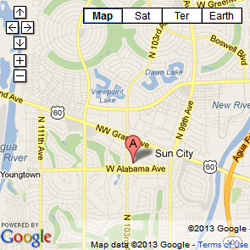 We are located just north of the intersection of 103rd Avenue and Alabama Avenue in Sun City, about 1/2 mile south of Grand Avenue.
Prayer, Bible study, men's and women's groups, Christian ed, a vibrant music program, and frequent fellowship events sustain us.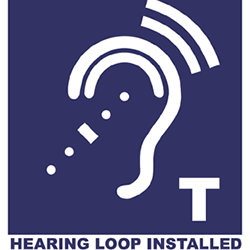 Our Sanctuary, chapel, and social hall have hearing loops. Assisted hearing devices are available; just ask an usher! All bulletins feature large print.